Triple P, Positive Parenting Program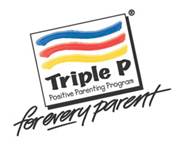 Triple P is a toolbox of solutions for parents. You choose the strategies you need. You choose the way you want to do it. It's all about making Triple P work for you and your family. Triple P really does work!
Stepping Stones Triple P is based on Triple P's positive parenting strategies. It helps you manage problem behaviour and developmental issues common in children with disabilities. It also helps encourage behaviour you like, cope with stress, develop a close relationship with your child and teach your child new skills.
Stepping Stones Triple P is available across Alberta. Ask your FSCD worker on how to access Triple P in your area. Parent Link Centres and some school authorities also deliver other levels of Triple P.
Created:
Modified: 2016-07-19
PID: 16620